SAP on HANA
SAP HANA enables the processing of large amounts of data in real time. It encompasses a database, a platform for application and the data processing.
Read more
Warehouse informatization (SAP Solutions for Warehouses)
The SAP Warehouse Management is a solution that fully supports the warehouse processes, runs in real time and is connected to other SAP components.
Read more
Tax Registers on SAP HANA
Tax registers are a solution, based on the SAP HANA platform that encompasses different SAP technologies for high responsiveness, reliability and high performance in recording and acquiring data (API, HANA, BOBJ, SAP BW, HADOOP).
Movilizer
Movilizer is a certified SAP business mobile application that operates on the Movilizer platform in the cloud.
Personnel assignment on public transport
This is a perfect solution for daily and monthly personnel assignment basing it on the public transport timetables.
SAP Business Objects (BI)
SAP BI is an expert business intelligence tool. It is appropriate for companies that wish to improve their business processes and discover new opportunities.
Read more
Report an
incident
Click here to report problems on your system. Our team will immediately inform you of all the changes concerning your problem report.
Benefits of
SAP Support 
Your system will be included in the preventive Early Watch Alert services, you will gain access to knowledge databases and new functionalities. The response times in case of emergencies will also be precisely defined.
Introducing our
Support Team
Our support team consists of consultants experienced in different SAP modules (purchasing, sales, finance, production, maintenance, industry solutions …).
Our values
Satisfied customers and employees are our ultimate goal. We constantly strive for improvement, because we believe that it is always possible to make things better. More...
SAP Gold Partner
Sapphir is the biggest SAP partner in Slovenia. After multiple successfully concluded projects and constant innovations, we have received the title SAP Gold Partner.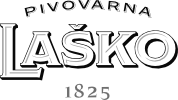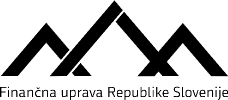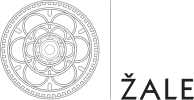 Sapphir is a company with many years of experience in business consultancy, preparation, implementation, upgrade and maintenance of SAP business IT solutions. The company has extensive international experience in the introduction of SAP business solutions in various industries and the public sector. It is a SAP Gold partner and the largest SAP partner in Slovenia. Sapphir has a growing team of 46 consultants and invests heavily in the development of their employees due to having experts who have more than 20 years of experience with SAP solutions, as well as young people, hungry for knowledge and success.

Sapphir d.o.o.
Šmartinska cesta 56
1000 Ljubljana
Slovenia, EU
VAT ID: SI32452993
Registration number: 1507699
IBAN: SI56 0316 0100 0818 619